Get started on your online dumpster order
Find a Dumpster near you.
Before you order a Dumpster, let's make sure we have service available in your area. Enter the Zipcode of the delivery location
in the box above.
Why Should I Get My Dumpster Rental Online?
One of the sad realities that we have to live with is that no matter how many times we haul trash to the curb, it will still return. While the regular garbage collector may help you with the household garbage that pops up every day, there are times when you might need to get a dumpster rental online, such as:
When relocating from one house or office to another, it is inevitable not to have items that you no longer need. So, this is usually a good time to get rid of all that extra junk that you won't need when you move to your new location. Renting a dumpster online can make it easy for you to get rid of all the excess clutter easily and more conveniently. During Home Renovations a dumpster is often an important part of home improvements and renovations. This is because there is always a lot of waste material to get rid off after the renovations. This can be anything from old carpet to old furniture to construction materials such as metal, wood, insulation, etc. Renting a dumpster will ensure that you have somewhere to dump all that junk.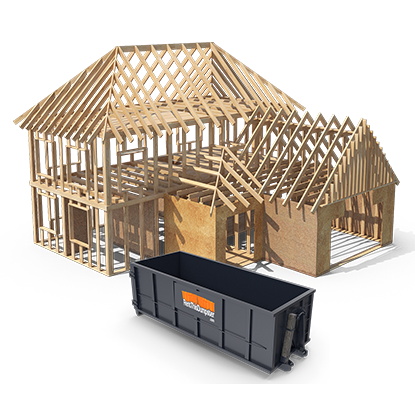 When Having a Garage Clean Out
Garages are usually akin to junk limbo – that one place where all the stuff you are not quite sure what to do with ends up. If you have been parking your car on the driveway because junk has taken up all the space in your garage, it is certainly the best time to rent a dumpster and have a garage cleanout.
When Performing Neighborhood Cleanups
If your community is organizing a neighborhood cleanup project, it would be wise to look for a dumpster rental online. After all, you will need somewhere to dump all the trash, weeds, and dilapidated sheds that have become an eyesore in your neighborhood.
Spring cleaning presents the perfect opportunity for most homeowners to take control of all the junk they have been neglecting the rest of the year. De-cluttering is usually a big part of the spring cleaning process. For most people, this process often starts in the attic all the way down to the basement. When performing this crucial task, you will realize that you are going to need a dumpster as trash bags won't be enough to contain all that clutter.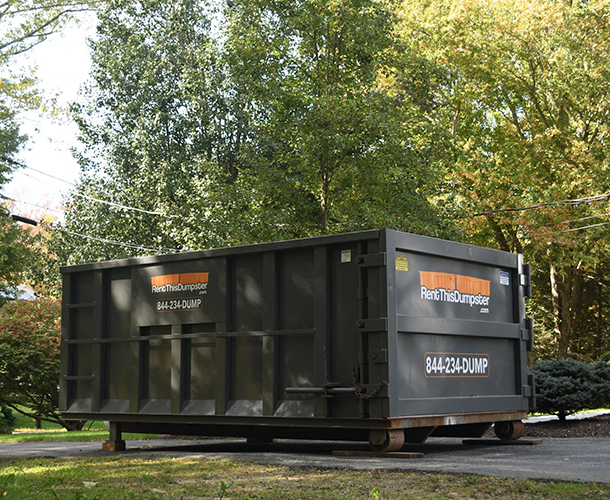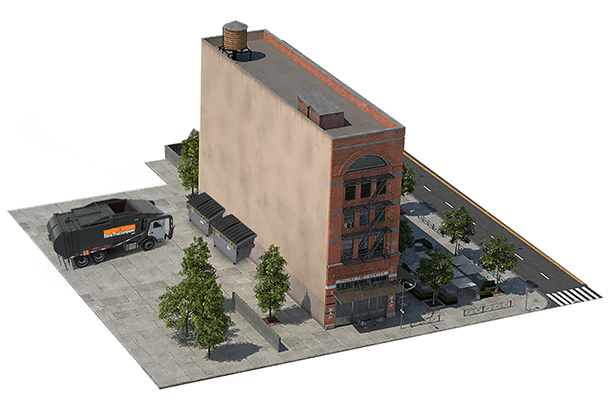 When Conducting an Office Clean Out
For those offices with unused furniture, old shelving units, and other unwanted items, dumpster rental might come in handy during an office cleanout. We also have dumpsters that are ideal for e-waste, so you can use those to dispose of outdated and malfunctioning computers.
When choosing a dumpster rental for a large cleanup exercise, be sure to choose one with a high capacity, such as a 40-yard dumpster. When you get your Dumpster rental from Rent This Dumpster, we will be happy to help you choose an ideal dumpster for your project.
When Having a Landscaping Project
Does your yard need some grooming? Once you are done clearing out unwanted bushes, uprooting useless shrubs, pulling out dead turf and cutting down unwanted trees, you are most likely to have a significant amount of yard waste that should be tossed and hauled away. So, a dumpster rental will prove to be handy whenever you are having a large-scale landscaping project coming up.
After a Roof Replacement Project
Seeing a dumpster sitting in front of a home that has a roofing replacement project going on is a common sight. The reason why dumpsters and roofing projects go hand in hand is because there is a ton of debris that has to be thrown away. For every 100 sq. Ft of a room that is torn off, there is roughly 200 to 300 pounds of debris to dispose of or recycle.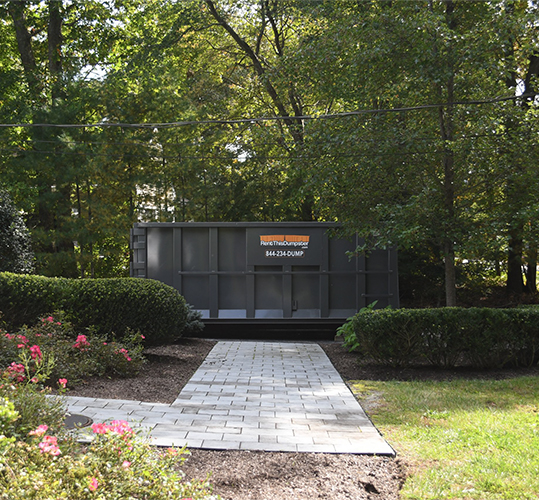 Reasons to Get Your Dumpster Rental from Us
If you are searching for a dumpster rental online, then you should look no further than Rent This Dumpster. We are a full service, owner-operated disposal service that is dedicated to providing residential and commercial dumpster rentals in MA, USA. The following are some of the reasons that attract most people in need of dumpster rental to us:
It's The Quickest Way To Get Rid Of Trash
If you are having a construction project, renovation project, clean up exercise or a party, there's a chance that tons of trash will be generated. Whatever kind of trash it might be leftover, you do not want it cluttering your compound or sitting around in bags. Getting a dumpster rental from us is the quickest way to get rid of trash and keep rodents out of sight.

We Save You Time And Money
Loading up your truck with tons of waste and taking it to the dumpsite sure costs a lot of time and effort, not to mention money. When you get our dumpster rental, we will drop the dumpster off at your property and then take it away when you are done with your cleanout project. This will certainly save you time, money, and effort.

We Promote A Safer Environment
You don't want to get hurt or someone else to get hurt by broken items lying around your compound. So, whatever waste you have, it's best to get it out of the way for a cleaner environment and for the safety of everyone around. Our dumpster rental is the best option for keeping your environment clean and safe.

We Help You Dispose Of The Waste That Garbage Collectors Won't Take
There are kinds of waste that garbage collection companies don't take. This includes yard waste and huge chunks of concrete. So, if you have had a large landscaping project or a huge remodeling project, you might want to consider our dumpster rental.

Our Dumpsters Are Available In Different Sizes
Whether you are having a small cleanup project or a medium-size cleanout project, we have a dumpster that is big enough for the job. Our dumpsters are available in different sizes, i.e. 10 yard, 15 yard, and 20-yard dumpsters. Our 10-yard dumpsters can hold up to 1 ton of junk, while our 15 yard and 20-yard dumpsters can hold up to 2 and 3 tons of junk respectively.

Our Prices Are Very Competitive
Rent This Dumpster is one of the dumpster rental companies in MA, the USA, with the most competitive prices. For the 10 yard dumpster, you get to pay $475, while renting the 15 yard and 20-yard dumpsters will cost only $550 and $625 respectively.