These services are coming soon. If you would like to be notified when they are available in your area, please fill out the contact form.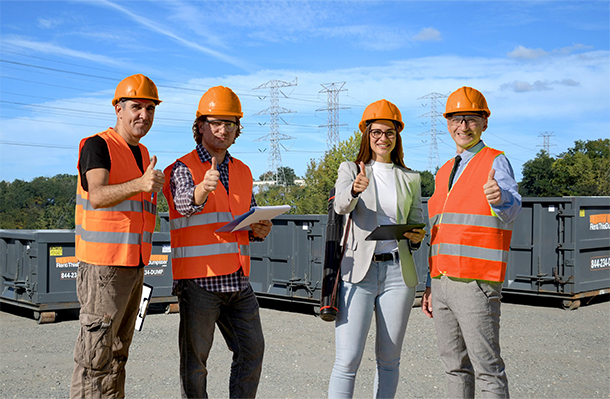 World Waste & Recycling market is worth $410 Billion (WMW) & Rent This Dumpster offers a chance to reap part of those benefits
What Is My Expected Profit?
How Much Money Can I Make?
Rent This Dumpster has a strong potential ROI for a franchise owner. A franchise owner after five years in business is projected to do over $1.7 million in gross sales with a profit (EBITDA) of over $500,000. These numbers are beyond what the owner/operator will pay themselves in salary. We of course will not be guaranteeing any success or levels of profitability, but with a large margin for error, a franchisee can be much less effective than we have projected and still have a successful business.
Our success stories have been many and a typical benchmark in franchising is for a franchisee to net a return of 15% on their invested capital into the business.
What Is Included With My Investment?
What Do I Get for My Investment?
Our simple and robust business model appeals to everyone from experienced business owners to people who've always had a dream to open their own business.
Franchisees should minimally have $182,500 to invest; this accounts for working capital, start-up costs, marketing dollars and initial franchise fees to get their Rent This Dumpster running efficiently.
Exclusive Territory of 500,000 Population
Able to Purchase an additional 25,000 population at $1,000 per.
The franchisor grants an entity the right to sell and support franchises on its behalf within a defined territory.
Area Development Agreements

Training & Ongoing Support Accounting/Audit/Legal

and Many More!…
Contact - I'm Interested
Fill Out The Form Below To Inquire About A Rent This Dumpster Franchise In Your Area
We relish the fact that our market is wide and could be any one of the 321 million Americans looking to get rid of their trash. We provide a great service in an efficient and affordable fashion for our customer.
Tammy is 50 and has back problems, which makes it difficult to cleaning remove unwanted items from her low ceiling attic. Tammy calls Rent This Dumpsters' full service junk removal team to carefully load & dispose of the items.
John is remodeling and has a couple knocked down walls he wants to get rid of. He calls the closest Rent This Dumpster to haul away all the construction debris.
Judy & Mark are preparing to sell their home and want to clear out all yard junk to make their house stand out. The call Rent This Dumpster and rent a 12 foot long 8 feet wide dumpster.
We provide disposal and recycling services for residential and commercial clients. From just one item to multiple loads, we can service all of your disposal and recycling needs.