Where Can I Order A Dumpster?
Homeowners and commercial property managers often have trash removal needs that can't be filled by their regular garbage collection service. Where can residential and commercial property owners order a dumpster in Massachusetts?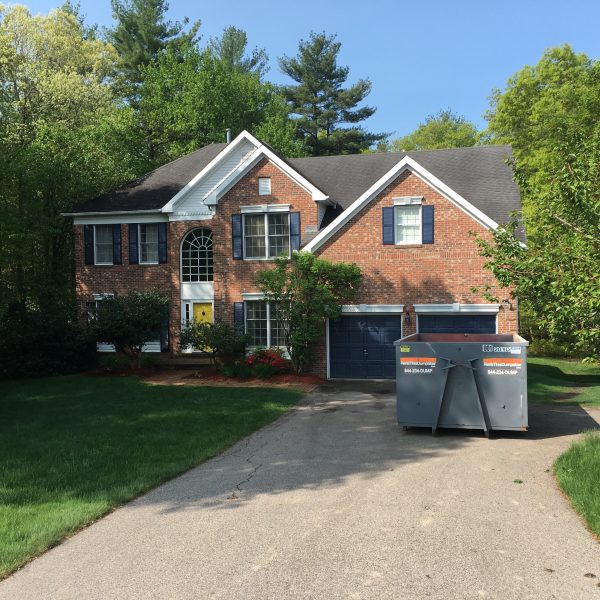 Where to Order a Dumpster for Your Residential Property
When does a homeowner need to order a dumpster? When cleaning out storage spaces or performing extensive renovations, homeowners may not be able to leave the collected refuse out of their normal weekly pickups. Municipal collection companies use trucks that aren't equipped to deal with multiple large items like furniture and large boxes. A dumpster allows you to dispose of your trash at your convenience, without the hassle of a trip to the local dumping spot.
Residents who live outside of the city limits can have a hard time finding a regular pickup for their household trash. Small rural roads are difficult for collection trucks to navigate, which means you could go weeks between pickups. Some rental dumpsters are too big to fit on small plots of land. Rent This Dumpster has the solution to these problems. Our trucks and dumpsters are designed to be roomy yet compact, so they hold more while taking up less space. When you order a dumpster from us, we will place the container on your land and schedule a pickup time that works for you.
Get started on your online dumpster order
Where to Order a Dumpster for Your Commercial Property
Businesses like restaurants, salons, and warehouses use dumpsters as a cost-effective way to keep their properties free of debris without paying exorbitant fees and adhering to unrealistic pickup schedules. If your business relies on dumpster rentals, you owe it to yourself to compare the prices and services at Rent This Dumpster to what your current service provider has to offer. When you order a dumpster from us, you get your choice of 3 different sizes, convenient online scheduling and payment options, and world-class assistance from our customer service team. We pride ourselves on offering all of these perks at the lowest possible prices.
Recycling services are an important part of refuse removal. Many companies charge extra for separating or disposing of recyclable materials. Companies that strive to reduce their carbon footprint may have to choose between upholding their principles and staying profitable. When you order a dumpster from Rent This Dumpster, we sort your trash and distribute it to the proper disposal sites. All you have to do is let us know when it's ready to be picked up.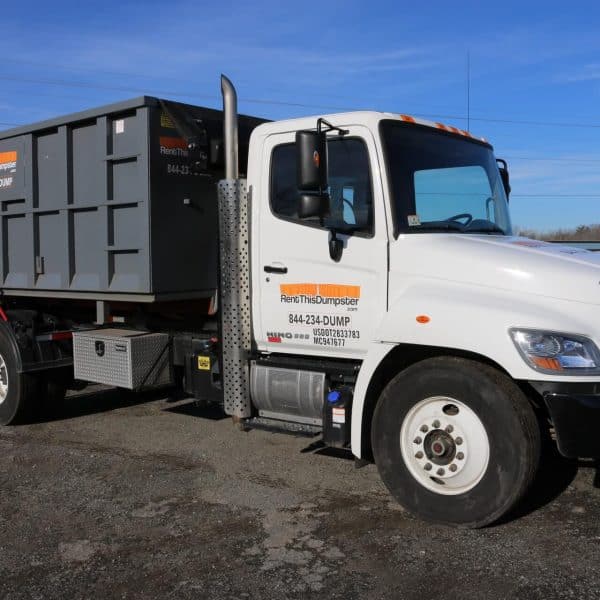 Order a Dumpster in Eastern Massachusetts
Rent This Dumpster serves the junk and trash removal needs of businesses and residents in the Eastern Massachusetts area. Whether you need a rental for the neighborhood spring cleaning event or your contracting service needs help hauling off the extras from the last completed job, Rent This Dumpster is your source for efficient, affordable, and friendly dumpster rentals.
HOW TO ORDER A DUMPSTER?
WITH US THAT'S HOW!
Getting rid of unnecessary junk can mark the beginning of a more organized and clutter-free environment for homes and workplaces. Contact us today to discuss disposal needs for a free estimate or further information on how to order a dumpster.