What to Know When Renting a Dumpster: Prices & Uses
Waste management is at the heart of all climate change debates. Unchecked garbage disposal is deleterious not only to the environment but also the health of everyone around. As the younger generation marches for a greener world, there is a critical role for you to play. When you rent a dumpster, it allows you to effectively keep your surroundings clean, whether at home or work.
The Benefits of Renting a Dumpster
Dumpster rentals are an arsenal in the fight for a greener planet. Everyone with a strong moral compass would be concerned about the adverse effects of reckless waste disposal. Better yet, if you adopt a laissez-faire attitude when it comes to waste disposal, there are hefty fines lying in wait for you. A rental dumpster accommodates both smaller and bigger junks of debris and garbage so that you can do your bit for mother earth and dodge municipal fines.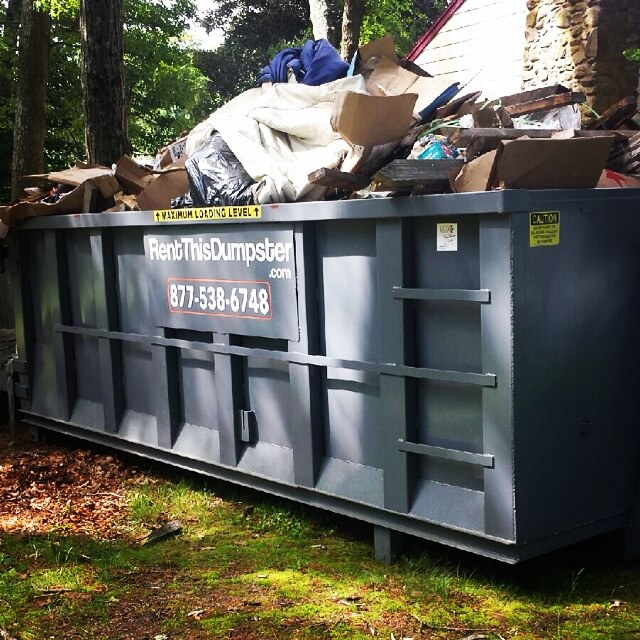 An easy solution for residential waste disposal
There are endless logistical problems when it comes to municipal garbage collection. You might get home from work to find your trash still sitting by the curb. In most cases, residential garbage collectors will not pick your garbage if:
Your bin exceeds the weight limit
Your trash bin contains unacceptable items
Your container is overloaded
These are just a sample of the countless reasons why the sanitation worker might not pick your trash after a little spring cleaning, home renovation, or flood remediation. You can circumvent these hiccups by entering into an appropriate agreement with a dumpster rental agency.
The process is simple as ABC; you simply get in touch with a reputable dumpster rental company and ask for their services. You can then strike a deal that details your desired dumpster type, size, and terms of payment.
Your dumpster will be dropped off at your place whence you can load it with the contracted weight and waste type. The junk removal company then picks up the load at an agreed date and time.
Cost effective post-construction cleaning
As cities expand, there is a proliferation of construction waste as an aftermath of building projects. Without proper management, the debris and garbage could be catastrophic to the environment and people's health. It also diminishes the attractiveness of a finished project. When you rent a dumpster makes collection and disposal of such waste a breeze.
Stress-free post-event cleaning
What most event planners fail to account for is post-event cleaning. It is usually a costly mistake. You will quickly get blacklisted by event venue providers. That means no more glam sites for you, and bit by bit your client list starts to shrink. Renting a dumpster for post-event cleaning can keep that from happening, and it will also be a win for the environment.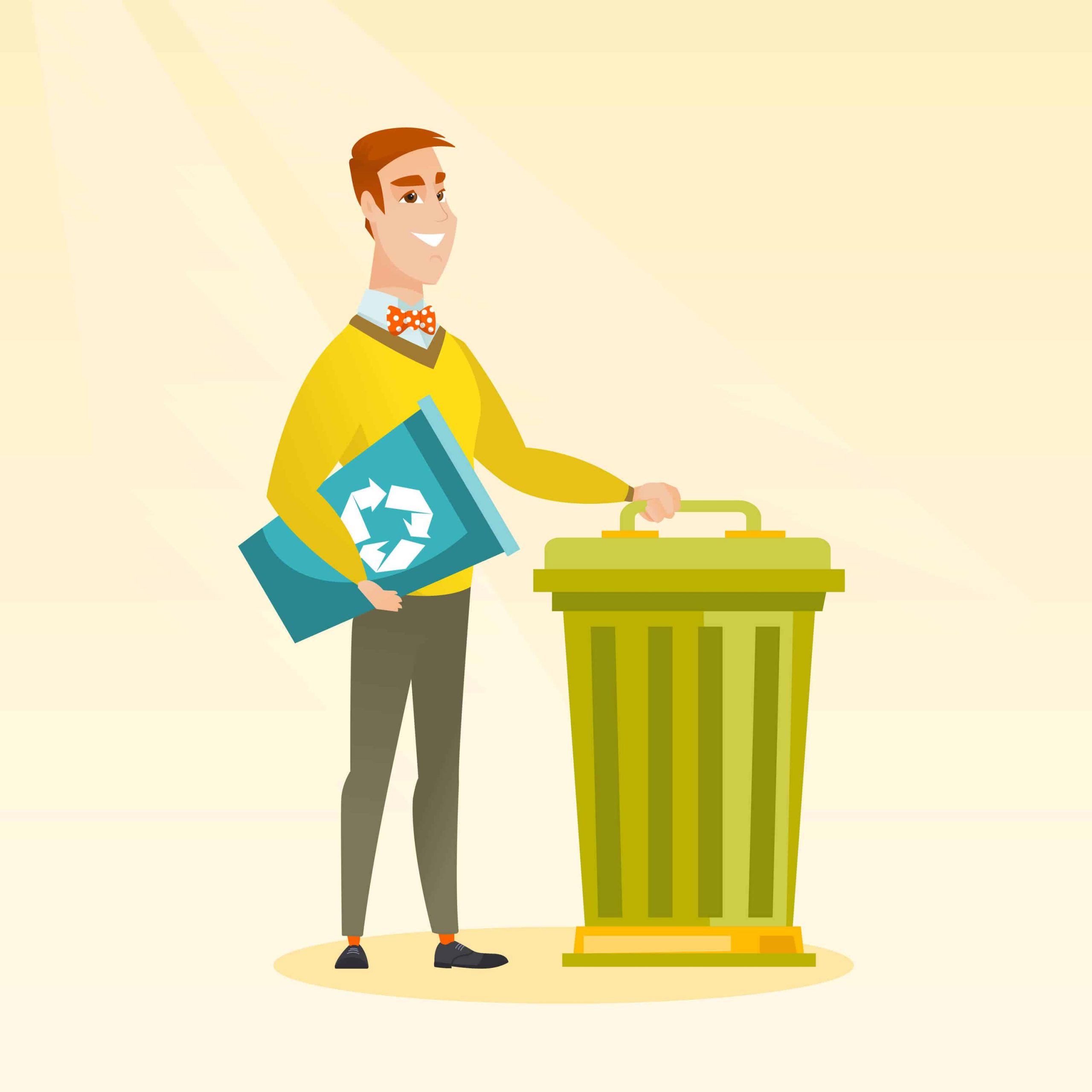 Get started on your online dumpster order
What to Consider when Renting a Dumpster
Ensure you have an easily accessible space
Dumpsters must be situated in an easily accessible place. There shouldn't be any obstruction on the ground or above that would frustrate delivery and pickup. Experts advise that there should be not less than 22 feet clearance above the dumpster. A problematic delivery/pickup might lead to extra dumpster costs.
When Renting a Dumpster Size matters
One of the most critical factors for consideration when you rent a dumpster is their size. It directly affects dumpster prices– bigger dumpsters are costlier than smaller ones. Also, it would be prudent to always go for one size up from what you need to avoid overloading.
The dumpster size one settles upon depends on the size of debris they have to collect and dispose of. Oblong-shaped items such as wood scrap will quickly fill up the container. On the other hand, things like dirt, rock, or concrete will significantly drive up the weight of the barrel.
The most important aspect, when you rent a dumpster, is usually coming to a price agreement. Dumpster rental pricing needs to be transparent and fair. During your first call with a dumpster rental agency, you should get an accurate estimate before proceeding any further. Dumpster prices depend on the rental period, size of the container, and weight of the waste, among other factors.
Since more space equals higher dumpster prices, you should only pay for space that you can put to maximum use. Typically, companies offer rental dumpsters in sizes from 10 to 40 cubic yards. A figure around 20 cubic yards should be excellent for residential waste collection. Higher volume containers are suitable for commercial waste disposal.
Here is a breakdown of rental dumpster prices according to sizes
Size
Tonnage Limit
Price
10 yards
4 Loads
1
$425
15 yards
6 Loads
2
$500
20 yards
8 Loads
3
$575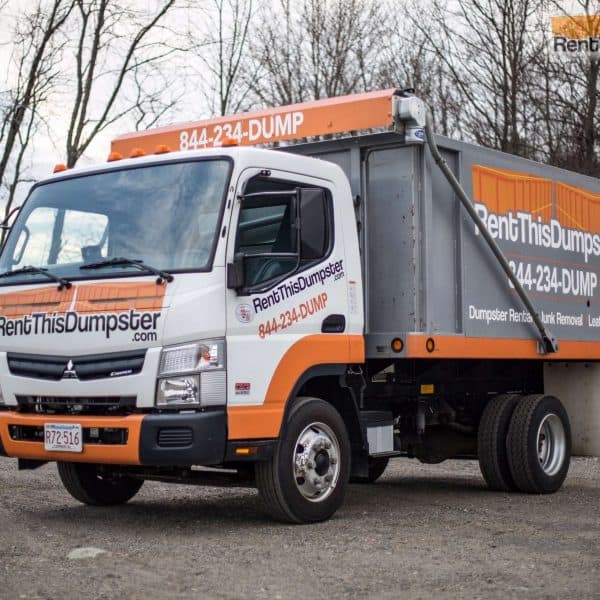 Duration of use when renting a dumpster
It would be wise first to establish how long you will be using the dumpster before you place the call. Ideally, one should have a dumpster ready from day 1 of their project. It also follows that the same should be picked up immediately at the end of your project to minimize costs.
Daily rental dumpster prices average at $55 for an 8-yard dumpster. Renting the same size dumpster for a week, one would have to part with an average of $500 and $850 for a full a month. The actual amount you pay per day, week, or month increases correspondingly with size.
Then again, sometimes dumpster rental services allow for an extended period of use. This flexibility enables you to use the dumpster for as long as your project takes, or for the longer, it takes to fill up. It, however, entails a bonus rate, usually starting at $10 per day after your contracted rental period expires.
Flat rate and variable rates
When you rent a dumpster, a you can opt for a flat rate or variable rate agreement. Flat rates demand adherence to the initially agreed-upon trash weight and type. With this type of contract, one would pay upfront for dumpster rental, delivery and pickup fees, taxes, and dumpsite charges.
With a variable rate, one might end up paying more or less. The final dumpster rental price depends on the weight/ volume utilized and the trash type. It could be more if you exceed the weight limit or less if your waste falls below the set limit.
Dumpster rental companies enforce weight limits to regulate the bulk of the load they have to haul away. If you exceed the set limit, transportation of the dumpster becomes challenging. You might, therefore, have to pay higher dumpster prices as a result.
Just as there are restrictions on weight dumpster providers also have guidelines on what wastes you can dump in the containers. Banned items might include hazardous industrial materials, batteries, or refrigerants. Violation of the agreement on hazardous materials can attract fines running up to $500 per case.
Landfill fees: Apart from dumpster prices, your provider might charge you additional fees for landfills. Most of the time, though, this is often included in the rental costs.
Permits: If you plan on placing the dumpster on the street in front of your house, you might need a municipal license for that. They charge an average of $60 per week.
At Rent This Dumpster, we are committed to achieving a sustainable, cleaner, and greener planet. We can customize our solutions to your unique residential or business needs. With us, you are guaranteed on-time delivery and removal, and fair and transparent pricing. Contact us or call today for a free estimate.
How to Order a Dumpster?
With Us That's How!
Getting rid of unnecessary junk can mark the beginning of a more organized and clutter-free environment for homes and workplaces. Contact us today to discuss disposal needs for a free estimate or further information on how to order a dumpster.