Trash Pickup for Your Home and Business
Is your home overrun with old appliances, furniture, and useless clutter? Do you have a hard time finding space for new stock in your retail space or business storage? Did you recently complete a remodeling project and aren't sure what to do with the leftovers? Rent This Dumpster helps residents and business owners in Massachusetts keep their spaces clear of unwanted debris with our trash pickup services. We provide friendly, fast, and accurate service in Suffolk, Norfolk, Bristol, Plymouth, and Barnstable counties. Why should you choose Rent This Dumpster for your commercial, residential, and construction trash pickup?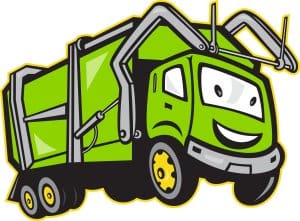 Rent This Dumpster makes trash removal easy for our clients. When you schedule a trash pickup with us, we take care of everything. Simply show our professional removal agents what needs to be done and we'll handle it from there. Instead of sweating, twisting, and possibly injuring yourself by trying to clear the space yourself, our experienced technicians will remove and dispose of your unwanted items.
Our employees have access to a variety of tools that allow us to remove all kinds of trash. Have a pile of rubble left over from a repaving project? Our trucks are equipped with shovels and wheelbarrows to get the job done. Don't waste your time collecting all your unwanted items in one spot. Our employees will enter your attic, basement, and outside storage spaces to remove the items you want gone. Rent This Dumpster is truly a full-service trash pickup company.
Clear and Competitive Pricing
Rent This Dumpster uses collection trucks that are large enough to fit almost anything you can throw at it. Our giant dumpster trucks can accommodate mattresses, armoires, even broken manufacturing equipment. Regardless of how much trash you have or how big your items are, you only pay one flat rate for the truck space you use. Pickup and disposal services are included in your fee. You won't have to worry about hidden charges when you use Rent This Dumpster for your trash pickup.
Since our trucks are so large, we don't have to waste resources unloading in-between jobs. That means we spend less on fuel and labor. We pass those savings onto our clients through competitive, rock-bottom pricing. Why pay more for your trash pickup when you can enjoy the low prices and easy convenience Rent This Dumpster offers?
Get started on your online dumpster order
Licensed and Locally Operated
All Rent This Dumpster trucks and employees are fully licensed and insured. If an accident occurs and your property is damaged or destroyed, our insurance will cover the costs of replacements and repairs. Our main office is located in Stoughton, MA. We live and work in the areas we serve, which means we are able to provide personalized service to our clients. When you work with Rent This Dumpster, you work with real people, not automated machines and websites.
Since we live in our service area, we are able to offer our customers a higher level of service. Rural customers with hard-to-find locations won't need to spend hours on the phone giving directions. Rent This Dumpster saves locals time and frustration.
Multiple Options to Fit Your Needs
Do you have time constraints that make trash removal during normal business hours impossible? Do you appreciate the ease and convenience of online payment and scheduling options? Then Rent This Dumpster is your perfect match! We offer flexible scheduling options to fit your needs. Call our customer service representatives for more information on after-hours pickups. Our clients can pay for services and schedule business-hours pickups online using a major credit card or Bitcoin.
Need some help removing your pool, shed, or other small structure? Limited demolition services are available in our trash removal area. Just like our trash pickup service, all you have to do is show us what needs to be done. Our employees will dismantle and haul away your unwanted small structure, leaving your property clear of debris.
Do you need to sort through a massive collection of belongings? Consider renting a dumpster for your residential or commercial cleaning project. We carry 3 different dumpster sizes to fit your needs. We will deliver and setup your rental on your property, then return to remove it once your project is done. Dumpster are available for a 2-week rental period, so you have plenty of time to finish your work.
Environmentally Responsible Disposal
With Rent This Dumpster, you won't waste time sorting and separating your refuse. We collect yard and construction waste, appliances, televisions, tires, carpet, scrap metal, computers, and more. After our employees remove your unwanted items, they are brought to our sorting facilities. Items that can be reused are donated to local charities to help the less fortunate. Glass, paper, and other nonrenewable resources are sent to recycling centers. Some items may be sent to refurbishing centers to be renewed and resold. Our sorting process lightens the burden on our landfills and preserves our common resources for future generations. Rent This Dumpster believes in environmentally-responsible disposal.
Rent This Dumpster has served the dumpster rental and trash pickup needs of Massachusetts residents since 2002. Contact our representatives for more information on how our trash pickup services can be the solution to your clutter problems.
How to Order a Dumpster?
With Us That's How!
Getting rid of unnecessary junk can mark the beginning of a more organized and clutter-free environment for homes and workplaces. Contact us today to discuss disposal needs for a free estimate or further information on how to order a dumpster.