The Purpose of a Roll Off Dumpster Rental
If there's anything America knows how to accumulate, it's waste. The average event attendee racks up a grand total of 1.89 kilograms of trash every day. At least 20% of that waste comes from food—something that many cities ban from landfills. The construction industry generates 569 tons of debris in the United States alone, and your average apartment resident produces almost 6 pounds of trash every day. Waste disposal strategies are becoming increasingly complicated as the nation develops more environmentally-responsible regulations and roll off dumpster rental has become a popular one-stop solution. It's versatile, user-friendly, and fits easily into tight budgets—so much so that even permanent office blocks and residential areas rely on it for their peace of mind. Proper waste disposal can achieve more than you might think. It:
Reduces waste disposal trips, thereby shrinking your carbon footprint.
Removes many of the safety risks involved in inadequate disposal.
Improves your cost efficiency, allowing staff to focus on the task at hand rather than the waste it generates.
Improves compliance by ensuring that your trash is disposed of according to your local regulations.
Exposed waste is a health and accident risk. Splinters, rusty tools, and shattered glass are common hazards on construction sites and apartment blocks alike. We can help you to deal with that waste. Our roll-off dumpsters can travel with you from site to site, so many of our clients rely on them as a permanent arm of their business. Our rentals are so pocket-friendly that even residential areas rely on them as a part of their everyday functionality. Whether you're a handyman working on a household repair or a large construction company in need of a permanent solution, our removal services are easy to tailor to your schedule. Roll-off options keep your trash in a single, easy-to-deliver container, removing high-risk waste from your immediate environment while catering to an enormous range of wastage types.
Roll Off Dumpster Rental for Any Project
Our roll off dumpster rental is offered in a wide range of sizes, from 10 to 40 cubic yards. The former is ideal for a household project or mid-sized event. If you're planning a big clean-out, our 20-yard option will yield around six pickup trucks' worth of waste. Commercial companies generally rent our 30 or 40-yard options. If you're not used to working with waste removal, it can be difficult to predict your needs, so we'll give you a full week to fill your rental. We've covered the Massachusetts region for nearly 20 years, so our expertise is tough to match. We always arrive on schedule and offer a reasonable price.
Metal, glass, and chemicals have no place on any job site. They can cause injuries, lead to stormwater contamination, and make your remodeling work difficult to complete. Municipal waste collectors have complex rules about the garbage they'll collect, so ordinary disposal is a poor solution. Mercury emissions, material separation guidelines, and wood waste reclamation policies can make logistics difficult to manage. Even the landfills themselves are carefully managed to control gulls and prevent soil contamination. Exposed trash isn't just an injury risk, but a legal one as well. Workers and clients who are injured due to your careless clutter can claim compensation that can quickly become expensive. Add odorous gas policies and permits to the mix, and you'll begin to wonder if you need a doctorate just to dump your trash. We'll take all those complications off your plate. Clutter will become a thing of the past, removing trip-hazards and puncture-wound-risks from your workers' territory.
The Logistics of Project-Related Waste
Waste disposal typically costs between four and five percent of business turnover, but demolition waste has a way of multiplying exponentially—so much so that there is an entire arm of logistics strategy dedicated to it. Collection services are rarely charged for as pay-as-you-throw price structures, so a municipality-reliant logistics strategy will require you to estimate a future you cannot see. This is where roll off dumpster rental succeeds. It allows you to remove waste as you work without putting together complicated plans and price structures. You only pay for the dumpster you fill. We'll deliver it to your site on schedule and remove it on request. It couldn't be simpler. You only pay for what you throw out. To make that price even more budget-friendly, our charges are adjusted to weight. Why pay more when you're disposing of less?
Get started on your online dumpster order
Event waste presents its own unique challenges. Treatment, storage, and disposal must all be handled in a way that complies with stringent federal and state laws. A solid waste management strategy must incorporate waste minimization, recycling, landfill disposal, and incineration, and every portion of your plan comes with a cost. Events planners must often create their own waste disposal infrastructures for both personnel and attendees. That means understanding the vendors you'll be using and the number of visitors you'll receive. With composted food waste entering the picture, things become a little tricky. MassDEP regulations bar the disposal of organic waste among businesses generating a ton of organic materials every week, so many events managers use haulers and processors to handle their recycling. The EPA also requires you to reduce food waste packaging. A roll off dumpster can cover these two waste streams, making recycling easier than ever. It also allows bulk disposal that grows with your needs. You'll never have to calculate your waste quantities again.
An office or residential waste management plan relies on data to maintain. Large blocks can't rely on basic garbage cans, which add an unnecessary step to your disposal plan and are too small to be sustainable. Rented dumpsters accommodate large items like unwanted furniture and electronics and are cost-effective enough to rent. They make good use of your unused space and will streamline your cleaning habits.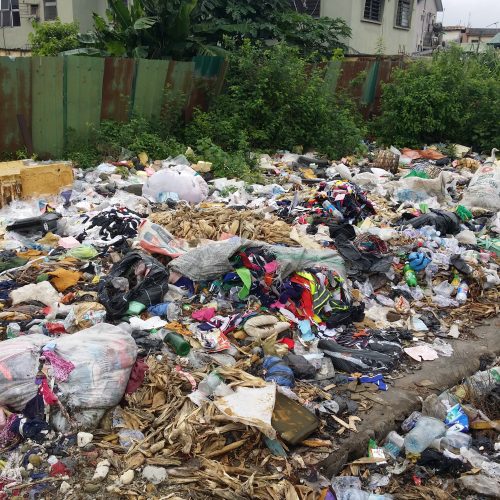 Planning a large DIY remodel? You probably think your job isn't big enough to require a commercial dumpster, but household debris can multiply surprisingly. If you're landscaping, gutting a bathroom, or clearing out your attic, you'll probably use considerably more dumpster space than you might expect. A rental will keep your yard looking spotless while you work and keep dangerous debris out of reach of pets and children. Sawdust and wood scraps will also be walled-in and less likely to pollute your air.
The Benefits of Roll Off Dumpster Rental
A roll-off design is more mobile than most other alternatives. Your roll off dumpster rental is brought onto your site on the back of a truck and rolled onto your property in one easy movement. Unlike rear-load offerings, they can cater to more than four to eight cubic yards. A 10-yard roll off rental is small enough to fit in a residential alley and large enough to reduce your disposal trips.
We handle everything from computer and monitor recycling to mulch and construction waste. Our team has years of waste disposal management experience, so if you need any advice, you'll always have an expert on hand to guide you. When you use our roll off dumpster rental services, you gain the expertise of industry leaders.
How to Order a Dumpster?
With Us That's How!
Getting rid of unnecessary junk can mark the beginning of a more organized and clutter-free environment for homes and workplaces. Contact us today to discuss disposal needs for a free estimate or further information on how to order a dumpster.