Proper Trash Removal Makes Waste Management Easy for Your Premises
The more we eat, cook, clean, and spend time in the home or office, the more trash we produce. Trash management can easily become overbearing if you don't have a proper plan in place. Indeed, your trash cans may end up overflowing, making a mess around the home or office. With effective trash removal services, you can enjoy the convenience of having all general waste cleared from your property on a regular basis.
If you need a proper trash removal plan, Rent This Dumpster can help. We offer comprehensive trash removal services that will keep your premises clean and free of clutter.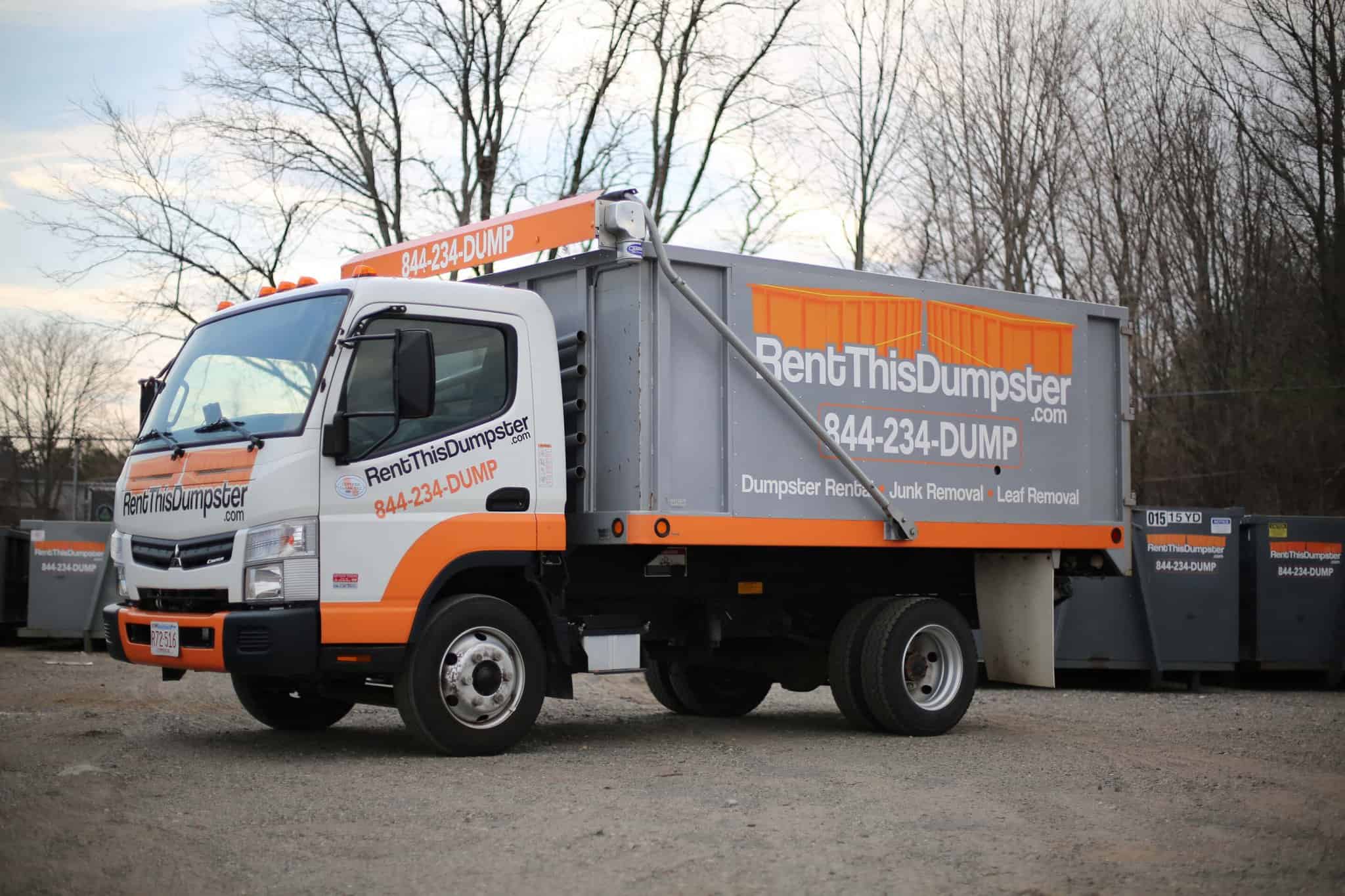 Why Trash removal services are important
Many homeowners don't realize the importance of having a reliable trash removal service. Indeed, proper waste management is a team effort between you and the company that you hire to haul away your trash.
When you have effective trash removal from your premises, you can enjoy the following benefits.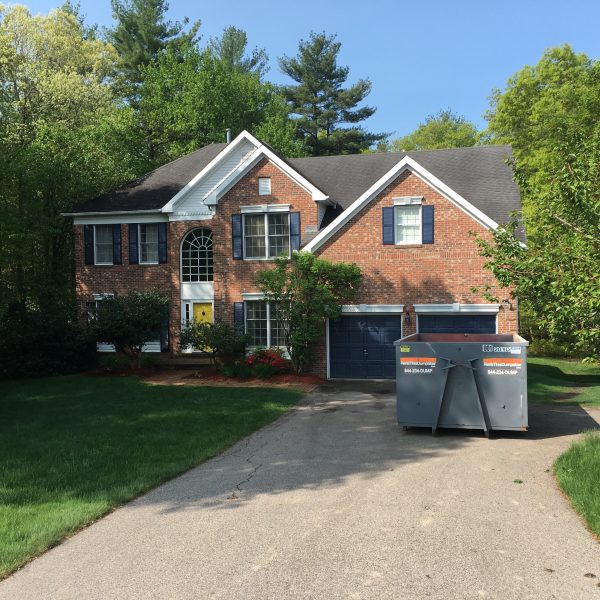 Keeping the premises clean
Let's face it. Trash is the number one cause of an untidy or dirty home/office. Poor trash management encourages people to throw away refuse in any other place than the designated trash can. In addition, overflowing garbage bins can also cause the property to appear unkempt and unattractive.
This can particularly affect businesses because customers are attracted to clean and tidy offices. Effective trash removal can keep your premises clean and attractive to customers.
Trash attracts insects and pests. Food waste and general garbage can provide a constant food source for rats, cockroaches, ants, and other pests. To reduce the likelihood of your premises becoming infested, you need to properly manage trash, so it doesn't accumulate around the property.
With a trash removal service, food waste and rubbish can be hauled away on a regular basis. This will reduce the likelihood of piles of trash appearing in different parts of the premises. In turn, pests will have little chance of invading and causing damage.
More people are concerned about environmental sustainability. Recycling is among one of the most important ways of reducing trash buildup and the number of landfills.
If you work with a trash removal service such as Rent This Dumpster, we make it easier for you to recycle your waste. We can provide both regular trash and recycling bins for you to start off on the right foot. When the bins are full, we come to pick them up right on schedule and to forward recyclable waste through the proper channels.
Knowing how much waste you produce
Without a trash removal service, it is difficult to keep track of how much waste your premises are producing. Knowing your waste production levels is important because it helps you identify areas of wastage and how you can minimize trash in the home or office.
In homes, trash may be coming from lack of enough bins or using too many plastic bags. Offices may be experiencing high trash levels due to wasting supplies such as paper, boxes, and plastic wrappers.
If you hire a trash removal service, you can keep track of how often you need your garbage bins or dumpster emptied. This will enable you to eventually cut down on your trash production over time.
Get started on your online dumpster order
Types of trash removal services
There are many ways through which you can receive trash removal services for your premises. At Rent This Dumpster, we offer many different trash removal services, such as the following.
One of the most convenient ways of handling trash on-premises is by renting a dumpster. With a dumpster, you work on your own schedule and can fill it up with many different types of waste. After rental period is over, we simply come and pick it up from your premises.
This is an excellent option for homes that would prefer to keep all trash away from the inside of the property. In addition, offices that handle a lot of trash can benefit greatly from dumpsters. They can fit appliances, regular office trash, and outside waste in the dumpster. In this way, the office remains clean and clear of clutter.
Trash bags and other garbage supplies are also a convenient service that we provide. With trash bags, you can equip a waste bin along strategic areas of the property. This will reduce the likelihood of people throwing trash away in areas other than the designated bin. And when the trash is full, we will be there to take it off your hands.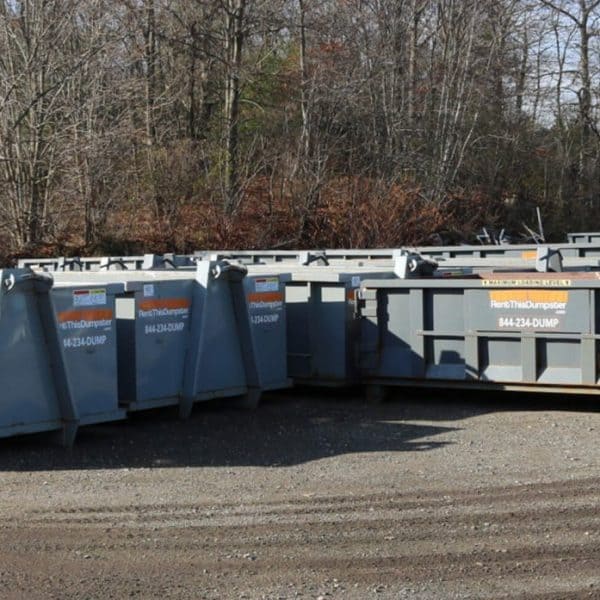 If you have your trash in the same place as other types of junk, our junk removal service can come in handy. Rather than hauling garbage bags outside the property, we can handle it where it is without the need for you to lift a finger.
We haul away junk and trash that is in your attic, basement, or storage rooms. And we only charge by the amount of space that the waste takes up in our truck. This pricing model saves you money while making it easier to manage trash in your home or business.
After doing some heavy yard work, you will most likely end up with lots of waste such as soil, plants, and rocks. Part of our trash removal services includes removing yard waste from your property.
Yard waste can cause a huge mess, especially when it rains, and the soil becomes muddy. Timely removal of yard waste is therefore important, and we ensure that you don't accumulate a mess outside your property after landscaping work.
What makes our services different?
Rent This Dumspter offers among the most comprehensive trash removal services in the Boston area. We handle household and business trash, rubbish, and general waste. And because our services are reliable, timely, and cost-effective, you don't have to worry about a full and overflowing trash can on your premises.
Your trash removal needs are made easy when you work with Rent This Dumpster. So what are you waiting for? Contact us today.