How to Find the Best Dumpster Rental Near Me
Renting a dumpster can be a hassle. Limited availability, unreasonable weight restrictions, and inconvenient pickup and delivery times are common problems with many rental companies. Multi-state companies give you an 800 number and shoddy customer service. Some local companies charge inflated prices but don't have knowledge of the area to justify them. We've heard our Eastern Massachusetts neighbors ask, "Where can I find a dumpster rental near me?" Rent This Dumpster has the answer.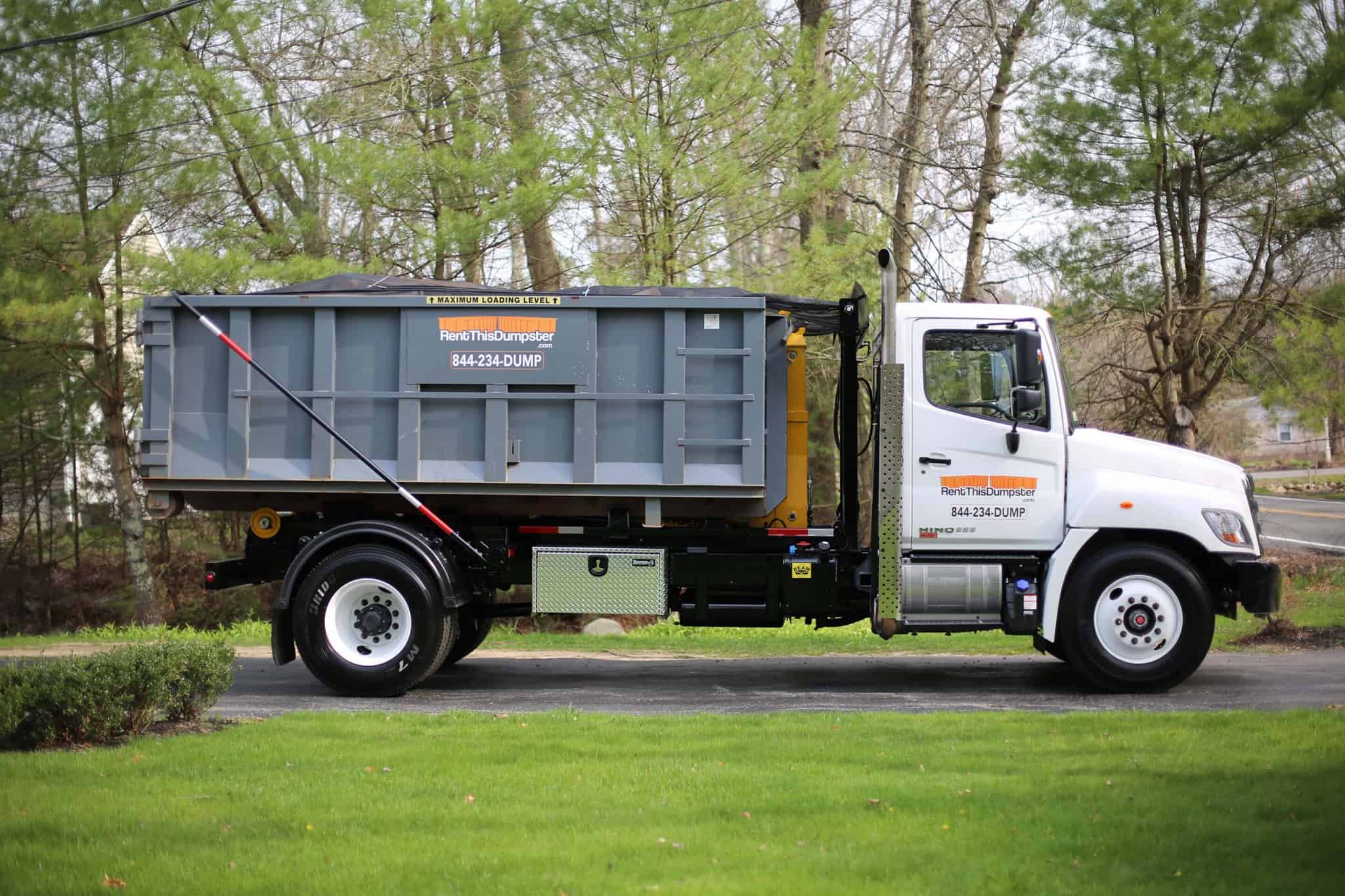 Where Can I Find a Cost-Effective Dumpster Rental Near Me?
"Is there a
dumpster rental near me
that fits my budget?" Yes! Rent This Dumpster gives our clients more value for their dollar. With Rent This Dumpster, you will always pay less for your container. You also get a detailed list of your charges. No need to worry about hidden fees driving up the quoted price.
Where Can I Find a Dumpster Rental Near Me with Superior Customer Service?
Rent This Dumpster is built on a foundation of satisfying customer interactions. Our goal is to provide an exceptional experience from beginning to end. Online ordering and payment processing make planning and scheduling rentals simple. Over the phone, our representatives are always happy to help you decide what works best for you. Our drivers are guaranteed to carry out your instructions and make pickups and deliveries easy and stress-free. Customers even have the option to use Bitcoin when paying for rentals. Rent This Dumpster strives to make each interaction positive.
Where Can I Find a Dumpster Rental Near Me That Understands My Needs?
To the big box rental companies, you are an address and a credit card number. Rent This Dumpster concentrates on the Eastern Massachusetts region. We understand the terrain and issues that come with living in certain areas. We can help you plan the best placement for your container on your property to ensure full access. The trucks of some dumpster rental companies are too big to navigate rural roads and properties. The compact trucks at Rent This Dumpster fit into spaces others can't. For those residents, Rent This Dumpster is a practical solution for disposing of regular household waste. Businesses and city residents can also rely on us to help them find the perfect place for their rental container. Residential and commercial customers who need to know, "where can I find a dumpster rental near me that will work with my unique location?" can contact Rent This Dumpster representatives for personalized guidance.
Get started on your online dumpster order
Where Can I Find a Dumpster Rental Near Me with Multiple Options and Services?
Limited availability is one of the more frustrating aspects of the dumpster rental experience. Some companies only have one size container, which may not be the right one for your purposes. Rent This Dumpster stocks 3 different container sizes. Choose a 10-, 15-, or 20-yard container to fit your space and disposal requirements. As part of our service, we will sort and distribute your refuse to the proper processing facilities. Don't waste your time separating recyclables and electronics. Rent This Dumpster simplifies the disposal process.
Trust Rent This Dumpster for the Best Dumpster Rental Near Me
The next time you ask, "Where can I find the best dumpster rental near me?", remember that Rent This Dumpster is your source for reliable, cost-effective, and friendly container rental and trash removal in the Eastern Massachusetts area. With Rent This Dumpster, your satisfaction is guaranteed.
How to Order a Dumpster?
With Us That's How!
Getting rid of unnecessary junk can mark the beginning of a more organized and clutter-free environment for homes and workplaces. Contact us today to discuss disposal needs for a free estimate or further information on how to order a dumpster.