How to Budget for and Effectively Use Dumpster Rentals
In most cases, dumpster rentals are charged by the week. Some providers may operate by everyday charges, but at Rent This Dumpster, we charge b-weekly.
Dumpster rentals cost $470 on average (two weeks), or between $425 and $575. We charge $425 for ten-yard dumpsters, $ 500 for 15-yard dumpsters, and $575 for 20-yard dumpsters.
When budgeting for a dumpster rental, you'll additionally need to consider different costs like lateness fees, overage expenses, and permits (for city dwellers).
When you rent a dumpster from us, the price we quote includes pickup and delivery, placement, and dumping. You can get sizes ranging from 10-yard dumpster rentals to 20-yards dumpster rentals. Our customer care team is on standby to assist you with sorting out which size you need.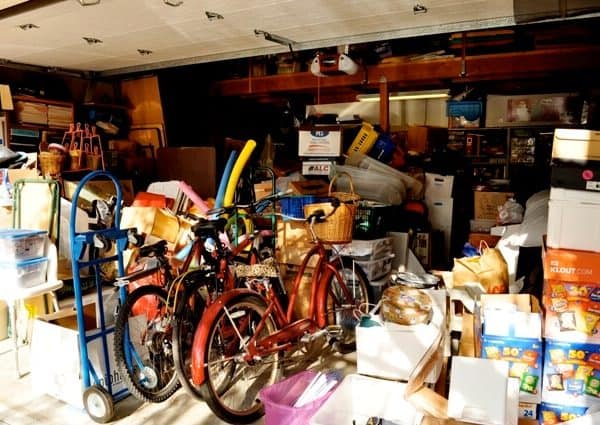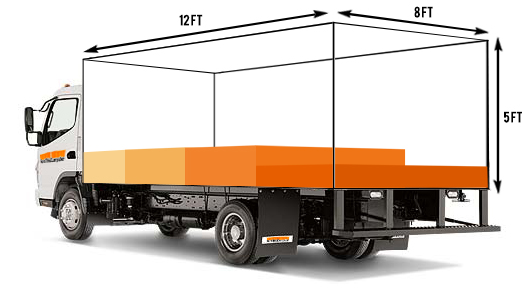 What size of rental dumpster do I need?
From a simple remodel job at home to spring cleaning or commercial construction, the size you need depends on your project's size or cleaning endeavor. Commercial construction people will need a large roll-off dumpster rental.
Homeowners will need a small residential trash dumpster. They're somewhat not quite the same as roll-off dumpsters. Roll-off dumpsters are large and can roll off a huge truck and have wall dividers with an open-top, making them ideal for loading up with construction waste.
How much will it cost me for a small trash dumpster?
When all you need is a dumpster for cleaning or remodel work at home, you can save costs by hiring a small dumpster rental. No need to have a monstrous dumpster rental sitting in your yard if it only holds a small amount of garbage.
Rent This Dumpster offers you the 10-yard dumpster (12 ft. long x 8 ft. wide x 3.5 ft.), which costs $425 for fourteen days.
Keep in mind that when working with dumpster rentals, the cost of garbage removal may likewise fluctuate depending on your area and how long you lease the dumpster for. If you have to park it out in an open street, consider that you will also need to pay for a permit.
What is the smallest dumpster you can lease?
Many dumpster rental providers offer a 10-yard receptacle as their smallest option. Rent This Dumpster specializes in budget-friendly residential dumpster designed for safe placement in backyards and garages.
The 10-yard dumpster will serve you well for little cleanups, for example, after party cleaning, remodeling projects, spring cleaning, and deck or porch demo. These small dumpsters are affordable and easier to manage for such residential needs.
They also are known as mini dumpsters. They are adaptable dumpsters that boast a small footprint and are commonly designed to fit in small driveways and backyards.
We, however, wish to remind you that whenever you set out to choose a dumpster rental, choose a size that is slightly larger than what you think you'll need.
It's difficult to precisely predict the amount of garbage you will produce during the construction project or home cleaning. People often underestimate the amount of garbage these activities create, and overfills often turn out to be an expensive setback.
Get started on your online dumpster order
What is allowed in a rental dumpster?
For the most part, anything you place in your curbside garbage collection container can be put in a rental dumpster. This implies that hazardous and difficult to-discard materials, for example, chemicals, wet paint, electronics, pianos, tires, treated wood, and other enormous household items, may not be allowed.
Don't worry about what's not allowed in a rental dumpster. At Rent This Dumpster, we provide all-waste dumpsters for all types of common residential and commercial waste and waste removal services for hazardous wastes. We clearly explain to our clients how it all works.
Do I need a permit to lease a dumpster?
On the off chance that you plan on leasing a dumpster and setting it on a street, sidewalk, or public property, you must obtain a license.
But if you place the dumpster in your garage or private property, you needn't bother with a license.
Permits may take a considerable amount of time and money to obtain, so that's a critical factor to remember when budgeting.
The average dumpster rental permit fee ranges from $10 to $100/per wee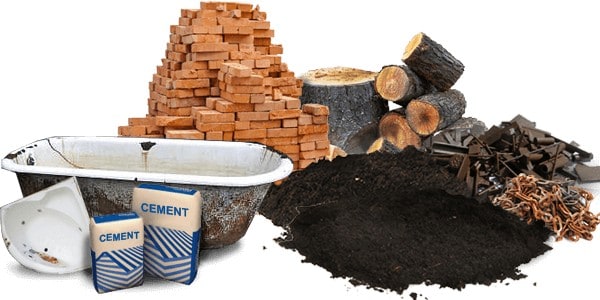 How should I safely use a dumpster?
Dumpster rentals are insurmountably beneficial in waste disposal. However, many clients and first-time users may not precisely know how to fill the dumpster. Here are the best practices on how to use a rental dumpster to get the most from it:
Break it down: Whatever you place in your dumpster, break it into bits. Awkwardly shaped garbage takes up too much space. The smaller the items are, the more you will be able to place them in your dumpster. You get a big bang for your buck.
Flatten cardboard: Cardboard boxes are really a stress-free kind of garbage to dispose of. Once you flatten them out, they take very little space in the dumpster rental. Get a case shaper and decrease the cardboards to their flattest state.
Bulky items first: If you have construction waste such as old pieces of furniture, these should come first at the bottom of the dumpster. Once you are done with the heaviest and bulkiest items, you can fill off the top with smaller and lighter forms of garbage.
Fill every space: Continuously fill in holes as you fill your dumpster. For instance, if you're trashing furniture, ensure you've filled in the spaces shaped by the legs with smaller forms of the garage. Doing so saves space.
Don't load too high: Ultimately, ensure that you don't stack things over the dumpster's sidewalls because the garbage can fly out during transportation. That can cause accidents during garbage transportation. It leads to fines.
What isn't allowed in a dumpster?
As a rule, you can't place any hazardous materials in your leased dumpster. These include:
Paints: You can't toss paint, acetones, finishes, or wood stains in a dumpster, except for latex paints. If you have extra latex paint that can't be reused or recycled, let the paint harden by emptying it into a case with kitty litter or destroyed paper. When it's hard and dry, throw it in the dumpster. Empty dried paint jars can be reused.
Tires: Many landfills in the U.S. do not accept tires. They are not allowed in dumpsters either. There are different approaches to safely discarding scrap tires. One alternative includes taking old tires to your neighborhood automobile parts store or tire vendor for reuse. Another alternative is finding a nearby recycler who will convert old tires into rubber products.
Chemical and biological waste: Pesticides, engine oil and propane tanks, family cleaners, ink, and clinical waste should never be placed in a dumpster. There are regularly planned garbage collection events in many areas where individuals can drop off their hazardous waste for appropriate removal.
Batteries: Vehicle batteries and dry-cell batteries can't be placed in a dumpster since they can spill chemicals that are not environmentally friendly. You can reuse vehicle batteries by returning them to stores that sell vehicle batteries.
Need a residential or commercial dumpster rental? At Rent This Dumpster, we have got your back. We offer dumpster rentals in Massachusetts, serving areas such as Bristol, Norfolk, Plymouth, and Suffolk counties. Call us for inquiries at 1-844-234-3867.
How to Order a Dumpster?
With Us That's How!
Getting rid of unnecessary junk can mark the beginning of a more organized and clutter-free environment for homes and workplaces. Contact us today to discuss disposal needs for a free estimate or further information on how to order a dumpster.