22 Times You Might Need a Dumpster Rental
Do you need to rent a dumpster? When assessing your residential, commercial, or municipal clean-up project, you might think a dumpster rental is an unnecessary expense. However, there are many situations in which a project manager can save time, money, and stress by renting a dumpster. Here are some situations you may encounter where a dumpster rental is your best option.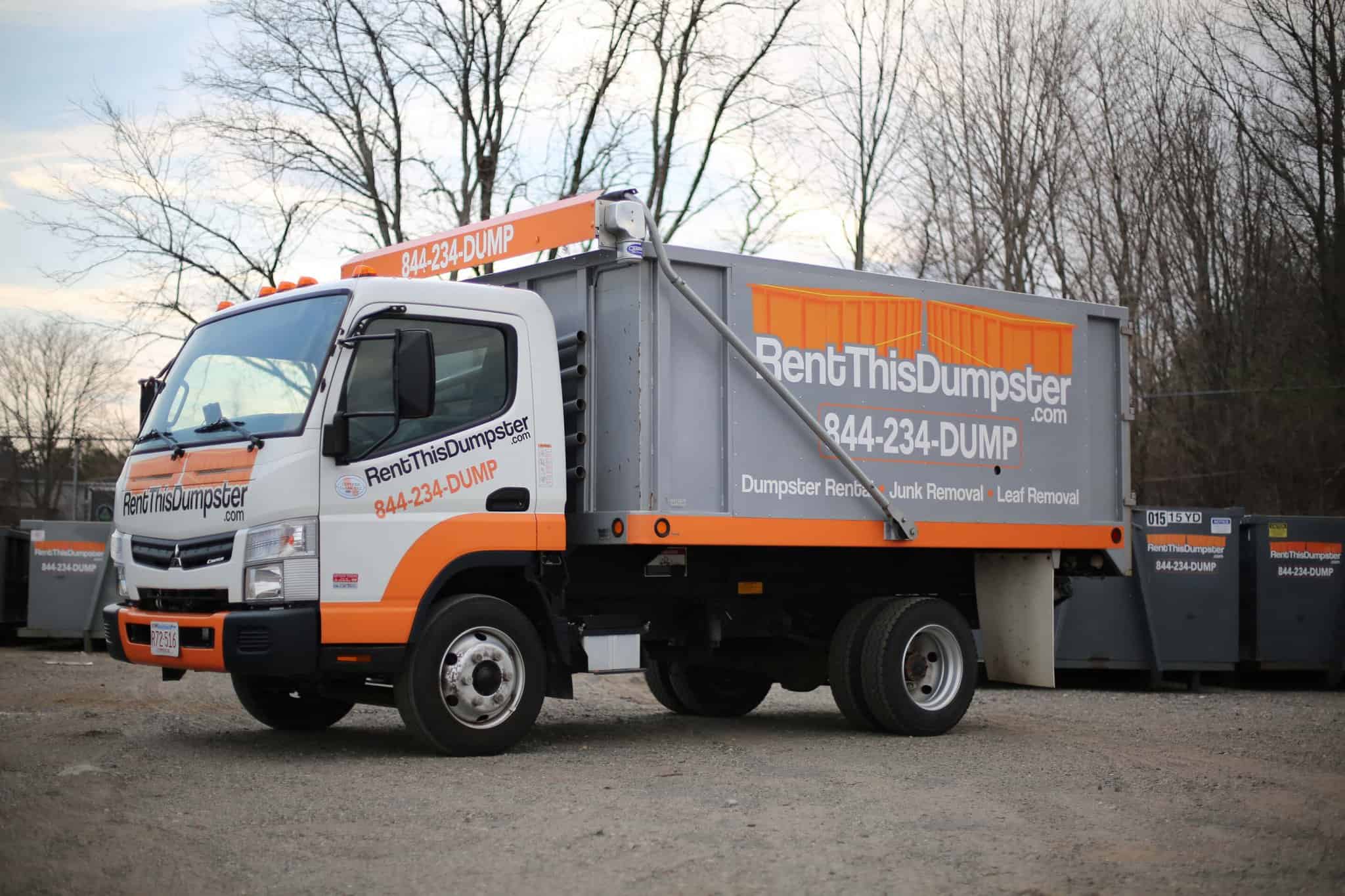 When you're up against the clock, speed is what matters most. Whether you need to meet a deadline or have to be ready for work on Monday, it's essential to use your time wisely.
Renting a dumpster is the ultimate time saver. Rent This Dumpster customers get two full weeks to fill their container. This time frame is a big advantage for:
Homeowners attempting to fit spring cleaning around busy daily schedules.
Contractors who want to reduce delivery times by cleaning as they go.
Municipal organizations that need time to sort through old books, records, and other types of inventory.
Business owners who want to renovate while remaining open to customers.
Property managers who need to rehabilitate a damaged property without wasting profit potential.
Another big advantage to dumpster rentals is the included disposal service. Some items require special disposal. You could waste an entire day driving between facilities to locate the right one. With a rental dumpster, your trash is handled for you. At Rent This Dumpster, we sort through your discarded trash and evaluate each piece. Items that can be repaired and resold are donated to local charities. Recyclable materials like glass, metal, and paper are sent to the proper treatment plants. In this way, we can reduce the burden on our landfills while supporting our community.
Our 10-yard dumpster is large enough to replace four standard-sized truckloads. Why waste your precious time driving back and forth to the local dump? A dumpster rental allows you to make the best use of your limited time.
Even when you have plenty of time, your physical condition might make it tough to complete your clean-up job. A rental dumpster reduces your physical stress by saving you the trouble of loading and unloading your unwanted possessions. Dumpster rentals are ideal for:
DIYers who don't want to stress their spines moving heavy items from their home to a truck, only to move the same item again once they arrive at the dump.
Senior citizens or others with compromised physical ability.
Property developers who want to reduce their maintenance budget by making workers responsible for cleaning up after themselves.
Entrepreneurs preparing an abandoned home for sale or rental.
Busy families who want to ensure every member can participate in clean-up efforts.
Construction contractors tackling jobs on their own.
We also offer junk removal services for those who need even more help. Just let us know what needs to be removed and where it's located. You won't need to lift a finger or break a sweat. Rent This Dumpster is a full-service refuse removal company.
Get started on your online dumpster order
Using your business or personal vehicle to haul multiple loads of trash to the dump is not the most efficient use of your monetary resources. Skyrocketing gas prices, disposal fees, and your wasted time all add up to a big final bill. With a dumpster rental, you are in control of your charges from the very beginning. Choose between three different dumpster sizes to fit your property size, project needs, and price points. Enjoy a generous weight allowance with your rental fee. Overages are charged incrementally, so you never pay for more than you use. Who benefits from easy and upfront pricing?
Families who are cleaning out an old residence before moving into a new location.
Entrepreneurs looking to save startup cash by refurbishing their retail or commercial space.
Construction professionals trying to increase the profit potential for larger jobs.
Municipal organizations with limited access to funds.
Community groups that are funded by members or donations.
When you choose a dumpster rental over individual dump trips, you never have to worry about last-minute expenses or surprise fees. Simple and inclusive pricing eases your mind and financial accounting.
When You Need Flexibility
Life can be complicated. A dumpster rental gives you the ultimate flexibility in trash disposal options. Whatever your restrictions or personal preferences, Rent This Dumpster will work to accommodate your needs, so you can complete your clean-up job.
Do you need container pick-up or delivery outside of regular business hours? Let our customer service representatives coordinate your request with our field staff. Does your non-traditional work schedule require you to make reservations and payments at odd times of the day or night? Our online ordering and bill pay systems are available whenever you need them. Would you prefer the anonymity of paying your bill with cryptocurrency? Rent This Dumpster accepts Bitcoin for your dumpster rental fees.
Flexibility is essential to everyone. However, these groups get the most out of Rent This Dumpster's commitment to accommodation.
Family groups trying to work around school and work schedules.
Managers who are responsible for multiple projects.
Entrepreneurs who like to work at night.
Full-time workers who can't take time off during normal business hours.
Contractors who use the evening hours to complete their paperwork.
Rent This Dumpster proudly serves the trash disposal needs of businesses, municipalities, and residents in the state of Massachusetts. Still not sure if a dumpster rental is right for your clean-up project? Contact our customer service representatives for a personalized assessment of your refuse disposal needs.
How to Order a Dumpster?
With Us That's How!
Getting rid of unnecessary junk can mark the beginning of a more organized and clutter-free environment for homes and workplaces. Contact us today to discuss disposal needs for a free estimate or further information on how to order a dumpster.